The JollaC I received last week has a weird problem in a specific area of the touchscreen most of the time. It seems to think there are multiple inputs when I only touch it with 1 finger, and that only in a specific area (a horizontal bar almost at the bottom of the screen). The rest of the screen is functioning exactly as it should.
This schreenshot shows a little bit what happens (CSD-tool used with only 1 finger):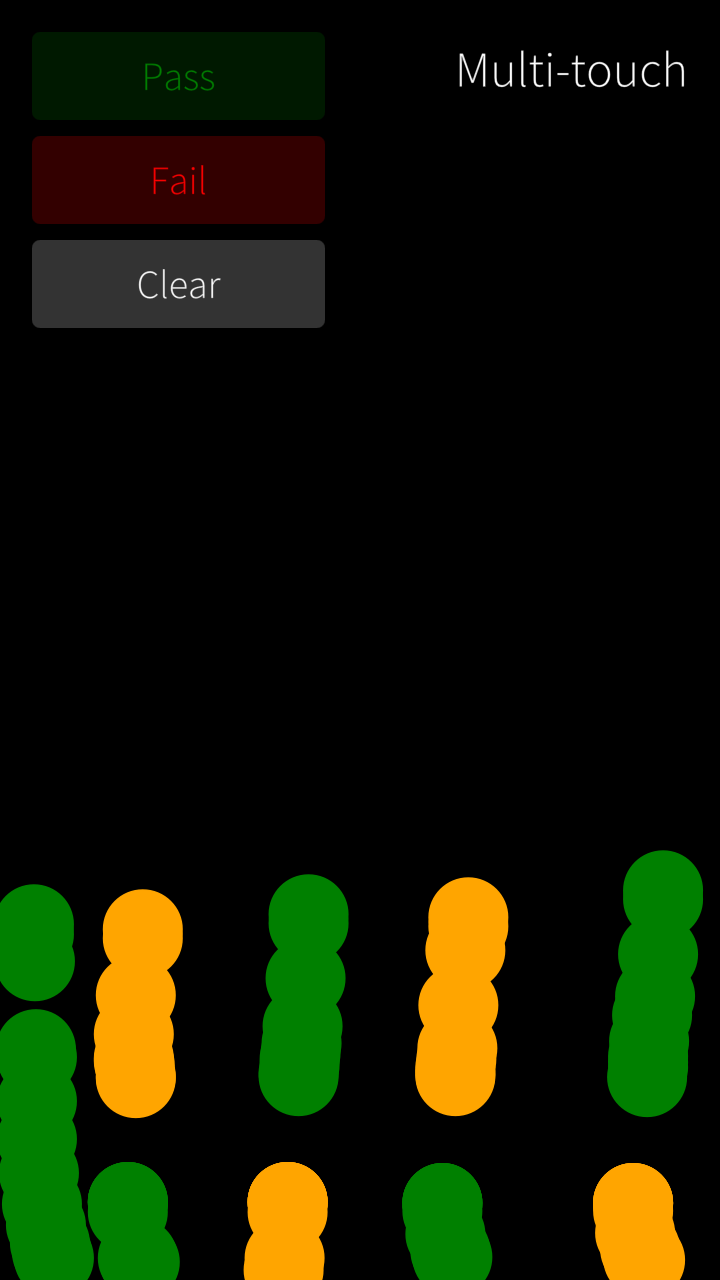 The 'surround touch'-test seems to work fine most of the time. A factory reset did not help with this problem.
Comments