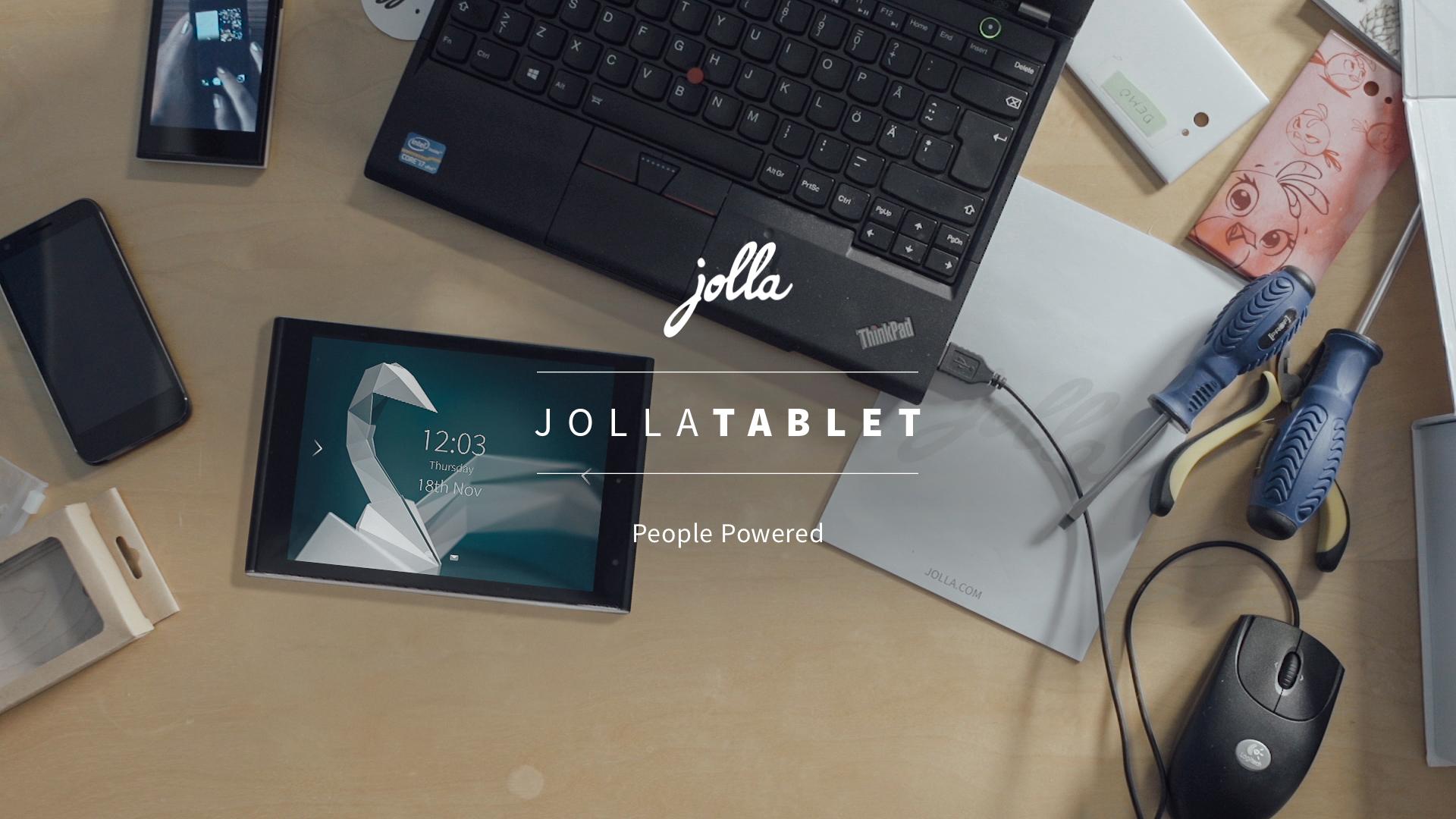 Dear Jolla Community,
We're so excited to launch our Jolla Tablet Indiegogo campaign with the world's first crowdsourced tablet! We have a vision, we have a target, and now we're looking to you, our incredible community, to help make this happen.
Crowdsourcing has been the foundation of so many amazing, inspiring and independent products, and what it stands for taps directly into Jolla's ethos. All of our customers can have their say on the direction of our products, and because Sailfish OS is open, you can change whatever you want, whenever you want.
Help us make the Jolla Tablet, then be a part of making it yours! You can do it right here on together.jolla.com. If you have a feature idea for the Jolla Tablet, create a post here with both the tags jolla-tablet and feature-request. Use a separate post for each idea, instead of gathering multiple feature requests in a single post. Please check for existing posts that might contain your idea, in some cases it's better to expand on a similar idea and gather the votes to the same post instead of starting a new one.
Start sharing your ideas and casting your votes now! We will prioritize our feature considerations by the number of votes, and if it's feasible, we will make it happen based on your suggestions.
Pledge today and help us shake up the tech world :) http://igg.me/at/jolla-tablet
With all our gratitude,
Jolla Team
P.S: More information at https://jolla.zendesk.com/hc/en-us/articles/204228083-Jolla-Tablet-FAQ-
The question has been closed for the following reason "not a real question" by eric
close date 2015-04-14 10:10:12.086079
Comments