asked 2015-03-06 14:35:56 +0200
This post is a wiki. Anyone with karma >75 is welcome to improve it.
This is a COMMUNITY-PORT made by @vgrade
---
@vgrade did some great steps with porting SailfishOS to the Oneplus One.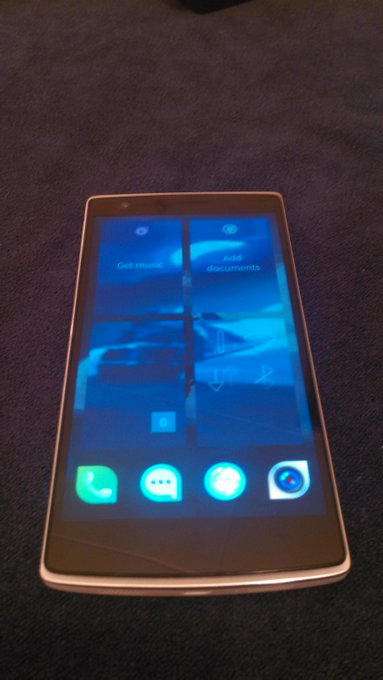 See the video on youtube
Caution:
The Port status is ALPHA.
So flash it at YOUR OWN RISK. I'M NOT RESPONSIBLE for you or your phone.
---
Installation: (Advanced Users)
See Instructions here
---
Known issues:
WLAN
Bluetooth
Sensors
Audio
OTA Updates do not work
The camera does not work
Android app support is not available currently
For more check libhybris-status for bacon (Oneplus One)
---
The zip can be found here as well boot.img
check irc #sailfishos-porters for questions and help
Comments